fanis siokos / konstantinos kapsimallis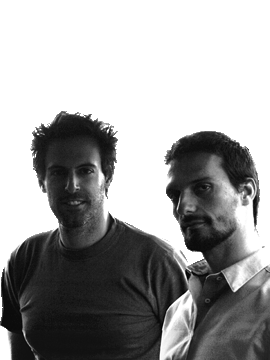 We met during our study in the School of Interior Architecture at the University of West Attica. Apart from our friendship, we shared the same interests like scale models and objects that we designed and crafted ourselves. Our obsession to detailed observation and approach to things as part of our character, led us working together. So, from 2002 we became partners in interior architecture and design.
With our original ideas, matching elements of various cost and style and our experience in special structures, we confront the individualities of each space. We believe in the harmony and balance between shapes, colors, materials, textures and we consider that there is no such thing as an ideal style but ideal balance that represents each client's aesthetics.